The only European Troposcatter auto-point 'Flyaway' antenna system
The TROPOLINE 240 auto-point troposcatter terminal is designed as a robust, light-weight and easy to use Flyaway for C-band communication over long distances.
This 2.4m fully automated motorized troposcatter and line-of-sight (LOS) flyaway terminal is made of state of the art composite segmented light weight reflector and military grade pneumatic mast with a quadpod base for high stability. The system comes complete with hand pump for easy deployment of the mast and extension to 3m to clear obstacles. The center-fed architecture reduces antenna signal blockage leading to increased antenna efficiency. Its highly robust design allows it to operate safely in steady winds of 80kph and gusts of 108kph when properly deployed and guyed.
The antenna and RF components are packaged in rugged cases, the mast and its accessories are packaged in military grade bags.
The Antenna Control Unit (ACU) includes all sensors for positioning, orientation, monitoring and control.
The pneumatic telescopic mast and elevation over azimuth positioner are designed for robustness and reliable operation in all weather conditions in all environments and comply with MIL STD 810G as described below.
The center-fed antenna system is comprised of a light weight axisymmetric composite reflector, manufactured with high tolerances to provide excellent sidelobe and cross-polarisation performance.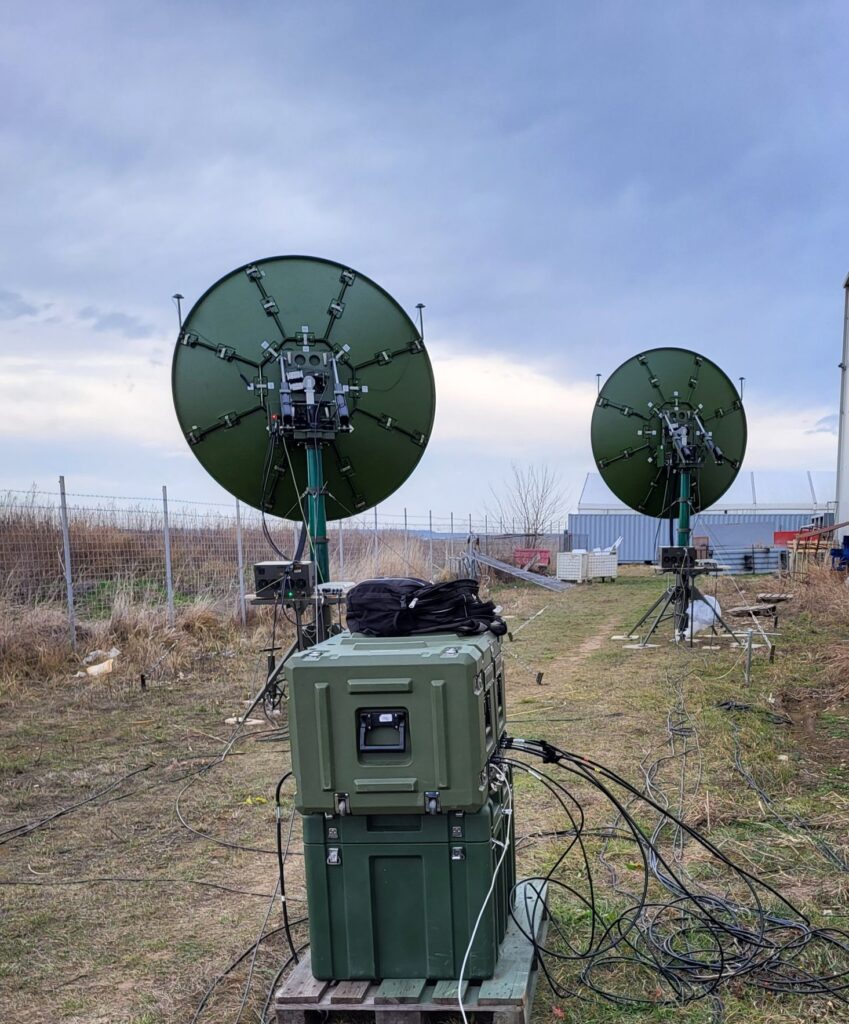 Integration possibilities
ReQuTech is able to provide a complete turnkey system by integrating modem, SSPA and LNB.
Currently designed to work (and optionally supplied) with the Datum Systems M7 modem.
SSPAs up to 2kW can be either installed on the ground or on a shelf mounted on the quadpod base, whichever best suits the application. LNBs can be optionally provided.
2.4m Segmented Carbon Fiber Reflector
Fully integrated motorized antenna
Antenna Control Unit (ACU) including Orientation Sensors
High Performance feed for C-band Troposcatter applications 4.4 – 5.0 GHz
Pointing accuracy ±0.2 degrees
Military Grade Light Weight Aluminium Pneumatic Mast with hand pump extendable to 3m
Two operators can mount the antenna typically in 50 minutes
Field tested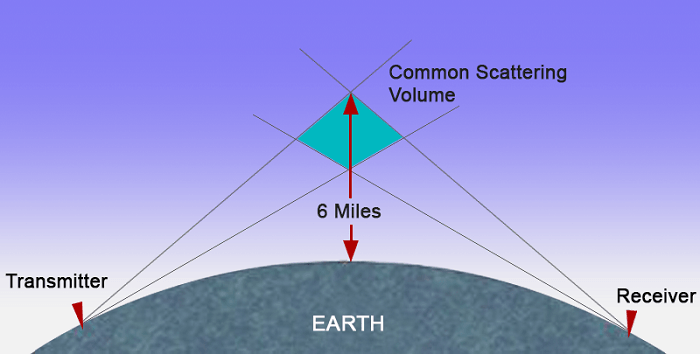 | | |
| --- | --- |
| Frequency | 4.4 GHz to 5.0 GHz |
| Diameter | 2.4 meters |
| Antenna Efficiency | > 60% |
| VSWR | ≤ 1.3 : 1 |
| RF Power handling | 2 kW CW (Amp. not part of product) |
| Antenna Gain | 40 dB minimum @ 5GHz |
| Compliance | TU-R F.699 radiation pattern recommendation CE 2014/30/UE |
| Elevation Range | -5 to +45 degrees |
| Azimuth Range | ±90 degrees, at full mast extension in light wind ±30 degrees, with guys and flex-WG mounted |
| Polarization skew | ±100 degrees, motorized |
| Pointing Accuracy | ±0.2 degrees (Azimuth and Elevation) |
| Monitor/Control | Via GUI and SNMP |
| Input Power | 24/48 VDC |
| Mast Height | 1.5 m retracted 3m extended |
| Packing Cases | RF and reflector: 5 robust IP65 packing cases (max. weight 70 kg/case) Mast: 5 military grade bags |
| | |
| --- | --- |
| Operational Temperature | -20°C to +50°C |
| Wind |   |
|   – Operational | Up to 50 mph (80 km/h), gusting to 67 mph (108 km/h) when properly guyed down |
|  – During deployment | 25 mph (40 km/h) with gusts up to 34 mph (54 km/h) |
|  – Survival | 87 mph (140 km/h), guyed down and mast retracted |
How can we help you? Contact us to find out more!
Please fill out the contact form and we will get in touch with you as soon as possible.