PICO 120A SES O3b mPOWER Terminal
Official terminal partner of SES for next generation MEO
PICO 120A SES O3b mPOWER Terminal
Experience the next revolution in MEO SATCOM with ReQuTech, your trusted partner for the cutting-edge SES O3b mPOWER constellation.
Unlock unparalleled flexibility, performance, and scalability with O3b mPOWER, the evolutionary successor to SES's highly successful first-generation MEO constellation. This groundbreaking network empowers you to extend bandwidth-intensive services like never before.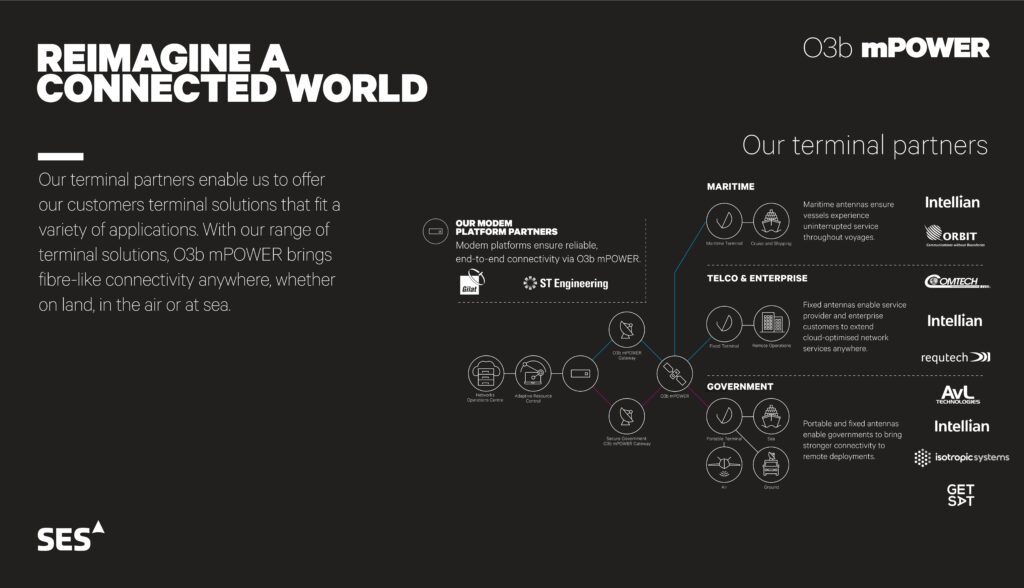 Enjoy the unrivaled reliability of O3b mPOWER, boasting the industry's most robust service level agreements (SLAs) covering throughput, latency, and availability. Together with the robust PICO120A you can elevate your critical applications to new heights of performance, driving increased productivity and delivering an end-user experience across every operational location, 24/7.
The PICO120A is a multi-orbit autopointing terminal that takes portability and convenience to the next level. Crafted with state-of-the-art composite reflector technology and an incredibly strong feed arm, it effortlessly supports heavy BUCs for unmatched performance.
Eutelsat characterized and compliant with international standards the terminal is equipped with interchangeable feed systems, the PICO120A offers fast frequency band switching between X, Ku, and Ka. For seamless MEO operation, our terminals are provided in pairs, featuring advanced satellite tracking and handover capabilities, ensuring uninterrupted connectivity over the SES O3b mPOWER constellation. It also works effortlessly as a single terminal.
Always stay connected with the PICO 120A SES O3b mPOWER terminal and revolutionize your satellite communications with ReQuTech's cutting-edge solutions. Join us in shaping the future of MEO SATCOM.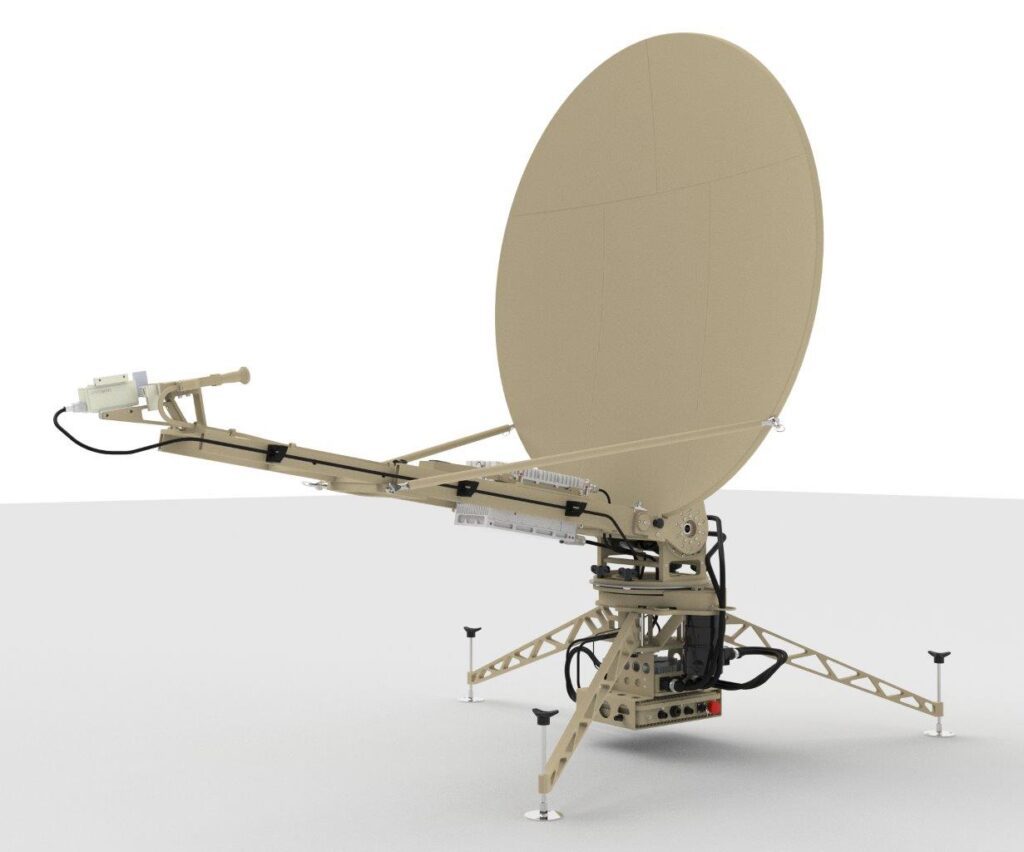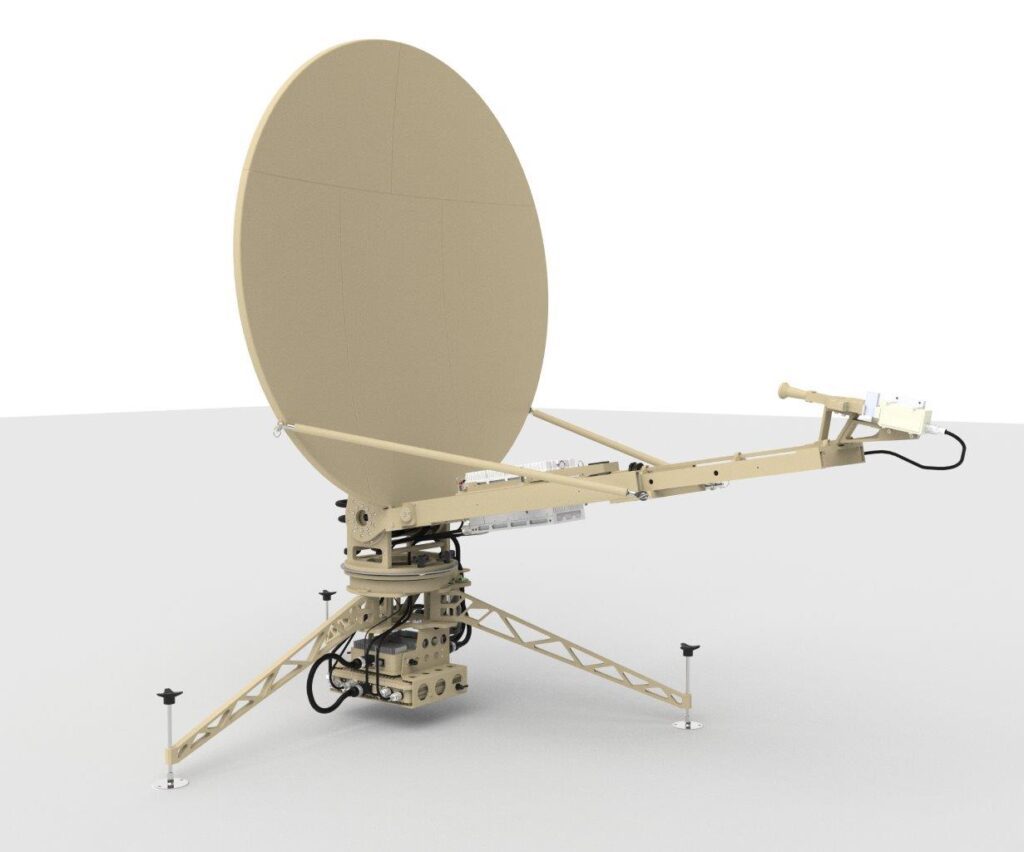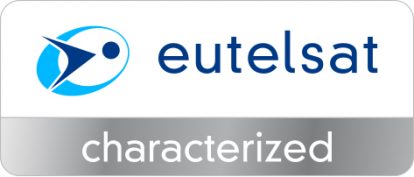 1.2 m segmented carbon fiber reflector
Certified SES O3b mPOWER terminal
Fully integrated auto-point fly-away termina
RAPU: ACU, Beacon receiver, control, monitor and sensor kit module
Android Mercury App for quick satellite acquisition
High performance interchangeable feeds
Highly robust construction and toolless deployment
Eutelsat and ITU-R S.465 compliant
Delivered in robust packing cases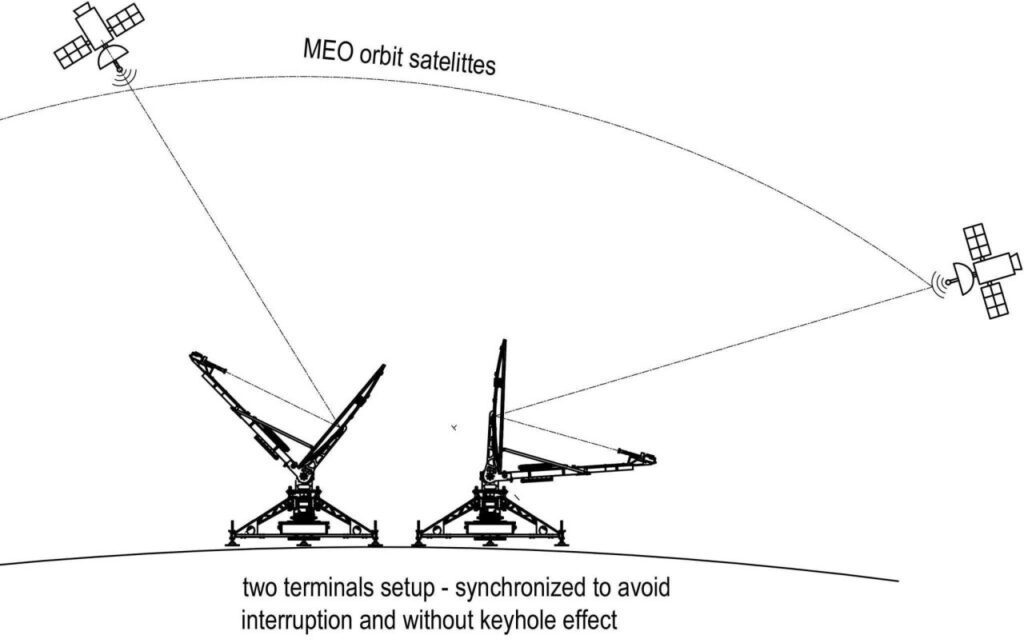 PICO 120A SES O3b mPOWER KA-BAND

Feed

2 port or 4 port,
Feed systems for optional BUC/LNB

TX Frequency
27.5 – 30.0 GHz or 29 – 31GHz
RX Frequency
17.7 – 20.2 GHz or 19.2 – 21.2 GHz
EIRP

65.0 dBW (with 40W BUC)
62.0 dBW (with 20W BUC)
59.8 dBW (with 12W BUC)

Polarity
Circular RHCP / LHCP, mechanical pol. change
Flange for connections

WR28
WR42

Return-loss Tx/Rx
20 dB
Isolation Tx-Rx
70 dB
Tx gain @midband
49.6 dBi
Rx gain @midband
46.5 dBi
Tx AR
0.9 dB
Rx AR
0.8 dB
G/T Rx
21.4 dBi/K
How can we help you? Contact us to find out more!
Please fill out the contact form and we will get in touch with you as soon as possible.