Nice to meet you at MilSatCom USA 2023
Requtech delivers cutting-edge solutions that redefine satellite communication. Our electronically steered array technology, exemplified by our flagship product RESA, provides exceptional performance, versatility, and adaptability. Whether you require Ku or Ka band configurations, our terminals offer unmatched reliability and seamless integration into satellite constellations.
Below we showcase our RESA OneWeb and SES O3b mPOWER terminal. For any inquiries freely contact us.
Partnering with Requtech means accessing advanced technology driven by research, quality, and innovation. Our expertise and partnerships with global leaders make us a trusted choice in the industry. And our team of experienced professionals, with extensive backgrounds in the space and defense sectors. Are ready to provide exceptional support tailored to your needs.
We understand the unique challenges of the industry. That's why our solutions fully comply with satellite constellation requirements, ensuring unmatched performance. Rigorous testing in our state-of-the-art anechoic test chamber guarantees reliability in any scenario. So, whether you are in the military, engaged in disaster response, or require robust SATCOM connectivity, Requtech is here to support you in achieving seamless and efficient communication.
Introducing the RESA OneWeb: ReQuTech Electronically Scanned Antenna for the OneWeb Network
RESA OneWeb presents an advanced phased array flat panel antenna terminal that seamlessly integrates into the OneWeb Low Earth Orbit (LEO) constellations. This cutting-edge technology caters to Satcom-On-The-Move and on-the-pause scenarios, providing unparalleled connectivity. With enhanced transmit capabilities compared to its predecessor, RESA S, this terminal belongs to the RESA family of flat panel SATCOM terminals.
Whether utilized as a standalone solution or as part of a mesh configuration, RESA OneWeb delivers exceptional performance. When multiple RESA terminals are employed together, they form a robust network ideal for Marine or Vehicle Mount applications. Additionally, the RESA family encompasses a range of fully integrated terminals tailored for Land-based, Marine, and Airborne communications solutions, featuring application-specific radomes.
Experience the power and versatility of RESA OneWeb, an integrated satellite terminal that revolutionizes connectivity within the OneWeb network.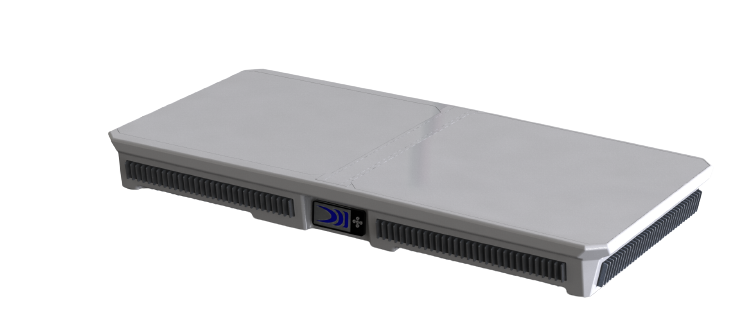 Requtech Electronically Scanned Antenna unparalleled OneWeb performance
Fully integrated satellite terminal.
Electronically scanned pointing and tracking.
Mesh networking of several devices supported.
Ku frequency band.
Modem integrated for internal or external installation.
Ruggedized design for maritime operation.
Design to meet MIL-STD-810F
ITU-R S.465 compliant patterns.
Integrated antenna control unit with full sensor kit: beacon
receiver, GPS, IMU.
| | |
| --- | --- |
| |   |
| TX Frequency | 13.75 – 14.5 GHz |
| RX Frequency | 10.7 – 12.7 GHz |
| G/T | 9-11 dB/K over frequency and operating temperature |
| EIRP | 48 dBW (max) |
| Polarity | Linear or Circular electronically switched |
| Beamform | Beamforming to meet Oneweb PSD requirements |
| Tx XPD | 25 dB |
| Rx XPD | 25 dB |
| ELECTRONIC SCANNING SPECIFICATIONS |   |
| Tracking error | < 0.05 dB |
| Beam update rate | 100 Hz |
| Azimuth adjustment | 360° with pointing step size of 0.1° |
| Elevation adjustment | 0-60° from zenith with pointing step size of 0.1° |
| ELECTRICAL SPECIFICATIONS |   |
| Power Supply | 24V 15A (365W) |
| INTERFACES |   |
| DC Power | MIL-DTL-5015 (2-pin) |
| Ethernet | RJ4 |
| ENVIROMENTAL SPECIFICATIONS |   |
| Operating Temperature | -20° to +55°C / -5° to +130°F |
| Storage Temperature | -40° to +70°C / -40° to +160°F |
| Protection | IP67 |
| Wind | 250 km/h / 155 mph |
| |   |
| Dimensions (manpack terminal) | 836x442x136 mm |
| Terminal Weight incl. RF & Modem board | 16 kg / 35lbs |
PICO 120A SES O3b mPOWER Terminal
Experience the next revolution in MEO SATCOM with ReQuTech, your trusted partner for the cutting-edge SES O3b mPOWER constellation.
Unlock unparalleled flexibility, performance, and scalability with O3b mPOWER, the evolutionary successor to SES's highly successful first-generation MEO constellation. This groundbreaking network empowers you to extend bandwidth-intensive services like never before.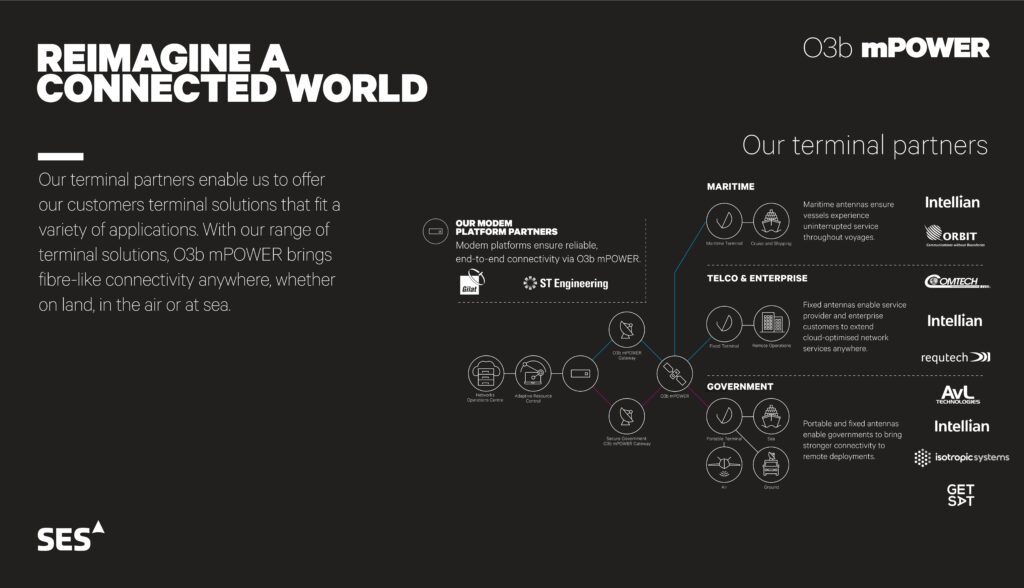 Enjoy the unrivaled reliability of O3b mPOWER, boasting the industry's most robust service level agreements (SLAs) covering throughput, latency, and availability. Together with the robust PICO120A you can elevate your critical applications to new heights of performance, driving increased productivity and delivering an end-user experience across every operational location, 24/7.
The PICO120A is a multi-orbit autopointing terminal that takes portability and convenience to the next level. Crafted with state-of-the-art composite reflector technology and an incredibly strong feed arm, it effortlessly supports heavy BUCs for unmatched performance.
Eutelsat characterized and compliant with international standards the terminal is equipped with interchangeable feed systems, the PICO120A offers fast frequency band switching between X, Ku, and Ka. For seamless MEO operation, our terminals are provided in pairs, featuring advanced satellite tracking and handover capabilities, ensuring uninterrupted connectivity over the SES O3b mPOWER constellation. It also works effortlessly as a single terminal.
Always stay connected with the PICO 120A SES O3b mPOWER terminal and revolutionize your satellite communications with ReQuTech's cutting-edge solutions. Join us in shaping the future of MEO SATCOM.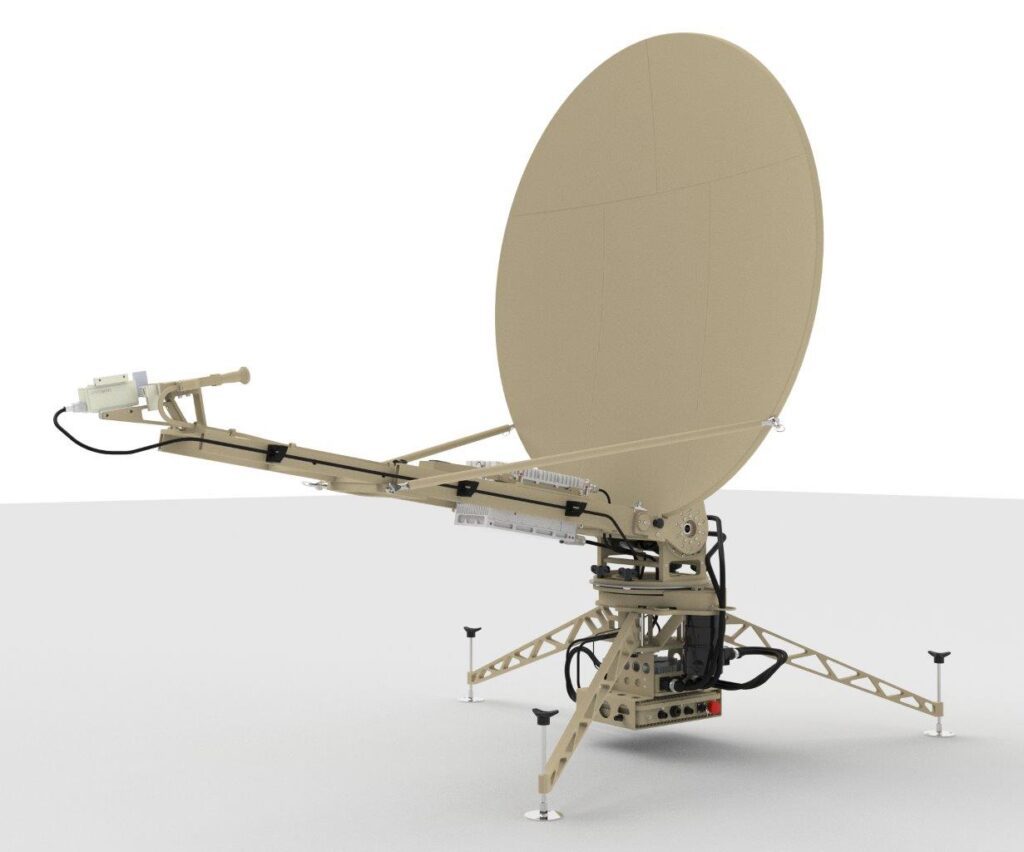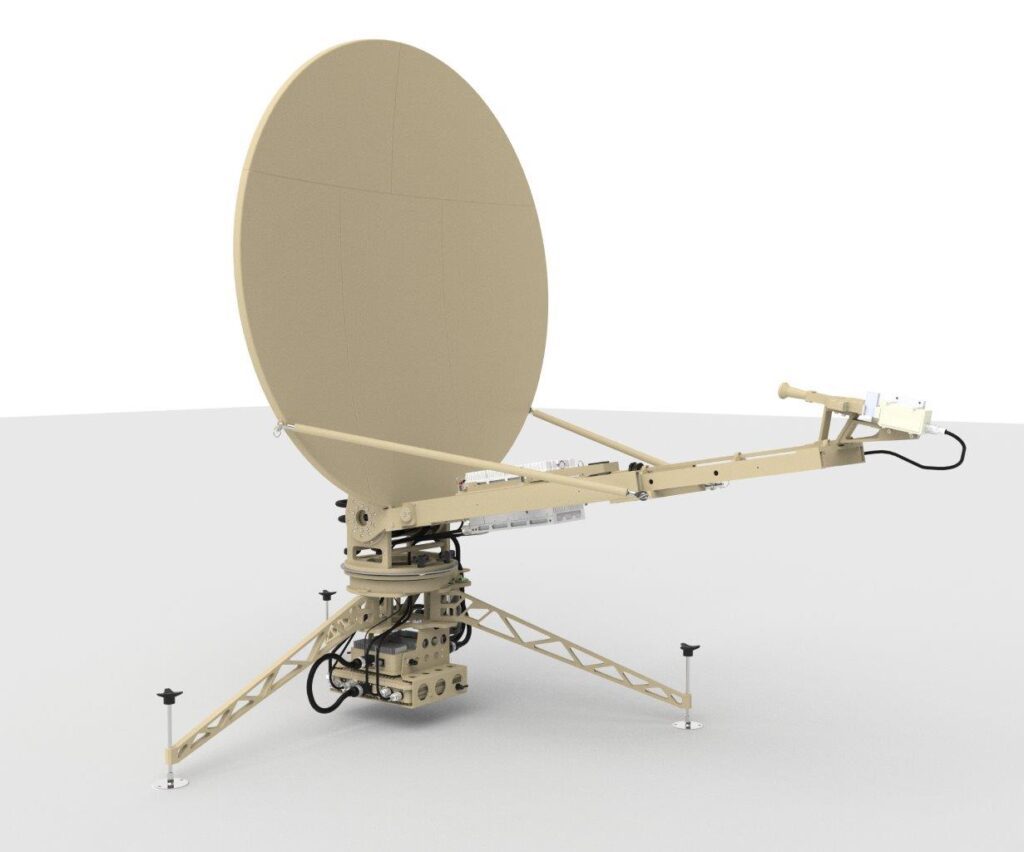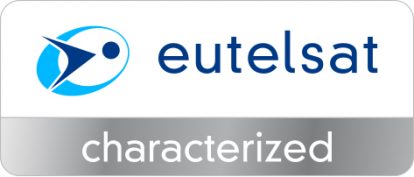 1.2 m segmented carbon fiber reflector
Certified SES O3b mPOWER terminal
Fully integrated auto-point fly-away termina
RAPU: ACU, Beacon receiver, control, monitor and sensor kit module
Android Mercury App for quick satellite acquisition
High performance interchangeable feeds
Highly robust construction and toolless deployment
Eutelsat and ITU-R S.465 compliant
Delivered in robust packing cases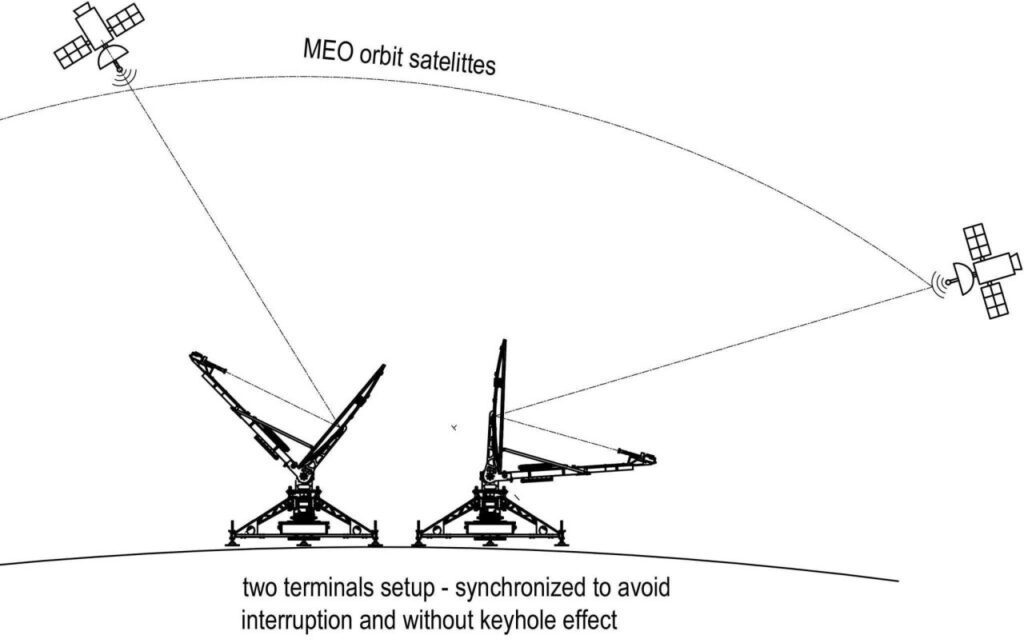 PICO 120A SES O3b mPOWER KA-BAND

Feed

2 port or 4 port,
Feed systems for optional BUC/LNB

TX Frequency
27.5 – 30.0 GHz or 29 – 31GHz
RX Frequency
17.7 – 20.2 GHz or 19.2 – 21.2 GHz
EIRP

65.0 dBW (with 40W BUC)
62.0 dBW (with 20W BUC)
59.8 dBW (with 12W BUC)

Polarity
Circular RHCP / LHCP, mechanical pol. change
Flange for connections

WR28
WR42

Return-loss Tx/Rx
20 dB
Isolation Tx-Rx
70 dB
Tx gain @midband
49.6 dBi
Rx gain @midband
46.5 dBi
Tx AR
0.9 dB
Rx AR
0.8 dB
G/T Rx
21.4 dBi/K
How can we help you? Contact us to find out more!
Please fill out the contact form and we will get in touch with you as soon as possible.